Categories
MP3 Sound Stream 1.27
Advanced File System Explorer. File info, file find, file report, file preview.
Entwickler:
MSincome.com
more software by author →
Preis:
39.95 buy →
Lizenz:
Shareware
Dateigröße:
244K
Language:
OS:
Windows Vista

(?)

Rating:

5

/5 (101 votes)
enlarge screenshot
XYplorer is an Advanced File System Explorer targeting everybody who is looking for a real alternative to the Windows Explorer. Features tabbed browsing, best file find you can get, reporting features, and instant preview of font, icon, image, audio, video files, hex view, binary string search, browse-history, go-to, copy-to & move-to favorites, logged backup, time-stamping, copy directory tree, and much more. Requires GDI+ for OS older than XP.
tags

dateimanager
dateisuche
vorschau
icons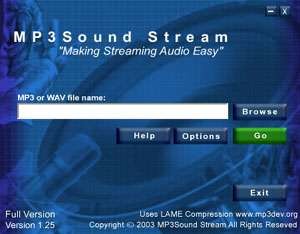 Download MP3 Sound Stream 1.27

Download MP3 Sound Stream
Purchase:

Purchase MP3 Sound Stream
Ähnliche Software

RightTime 1.00 by ITSTH
With RightTime you can make all files in a directory tree on hour older/younger.
Andere Software dieser Kategorie

CD-Master 5.7.1.0 by Zittware
Der CD-Master reduziert die Einträge für verschiedene CD-ROM-Applikationen im Startmenü auf eine einzige.

CD Copy 4.950 by Markus Barth
Das Programm CD Copy fing als Audiograbber an und mauserte sich zu einem ausgewachsenen Brennprogramm.

Cylonix Vocoder by k.A.
Jeder hat ihn schon mal gehört: Von Roger Zapp über Alan Parsons bis zu den unzähligen Science-Fiction-Zeichentrickserien im TV verfremdet der Vocoder nicht nur Stimmen, sondern moduliert jede Art von Geräusch, erzeugt gar vollkommen neue Klänge.