Categories
Xilisoft DVD to iPod Suite 6.5.3.0310
Aus DVD mach iPod-VideosWer Videos auf dem iPod genießen möchte, muss die entsprechenden Filme zunächst in ein spezielles MP4-Format umwandeln.
Entwickler:
Xilisoft Inc.
more software by author →
Preis:
0.00
Lizenz:
Testversion (Shareware)
Dateigröße:
0K
Language:
OS:
Windows 98/XP/Vista

(?)

Rating:

0

/5 (0 votes)
enlarge screenshot
tags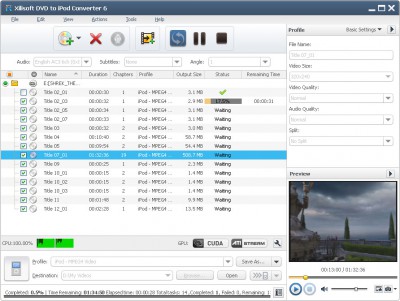 Download Xilisoft DVD to iPod Suite 6.5.3.0310

Download Xilisoft DVD to iPod Suite
Ähnliche Software
Andere Software dieser Kategorie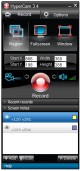 HyperCam 3.4.1205.1 by HyperCam
Inklusive Maus- und Cursorbewegungen: Bildschirmaktivitäten als AVI-VideosHyperCam hält Bildschirmaktivitäten in Form von Videodateien fest.

Main Actor 5.5.18 by Main Actor
Video-Editor für gehobene AnsprücheMit MainActor holen Sie sich einen professionellen Helfer rund um Videoschnitt auf den PC.